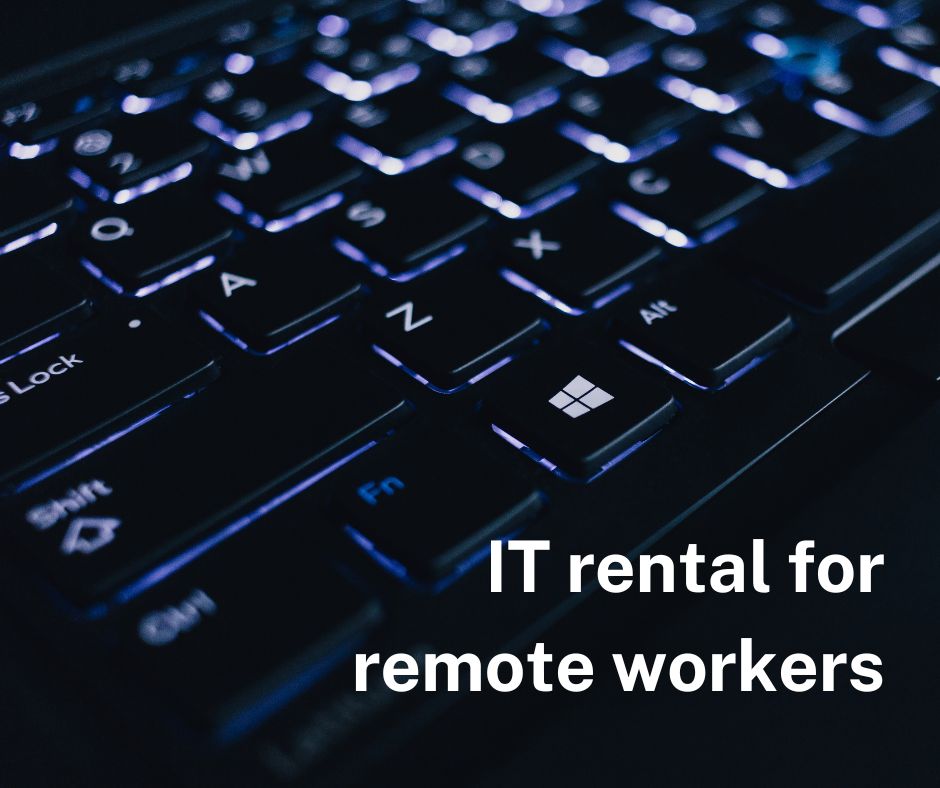 Hybrid working models in large businesses have settled down post-pandemic. Employees who are able to are splitting their time between the office and home. This necessitates mobile computing power and most likely a home printer.
Businesses need to remain agile regarding the working arrangements for their staff. There are too many external factors that may affect the number of people needed in a business. The economy remains volatile, the political landscape is expected to change after the General Election and the choice of hybrid working may go out of fashion as commercial tenants assess the ROI from unused office space.
If hybrid working is here to stay, then expect to see office spacial refits as businesses choose a mix with less cellular spaces, and more and larger communal working areas.
In short, there is a compelling argument for IT and Finance Directors to be flexible with their technology requirements and rent rather than buy a significant proportion of their computers, laptops, printers and peripherals. Renting IT equipment puts you in control; you have flexibility on the amount of kit you have, when and where you want it and the length of time the equipment is needed for.
6 reasons to choose IT rental for hybrid workers.
Speed. We have three depots strategically located across the country so can get the equipment to you and set it up quickly.
Set-up. We will prepare your laptop computers to your exact specifications, branding and software needs.
Cost control. Don't waste money on technology equipment that you buy and then don't use.
Nationwide delivery. We can ship equipment across the country so staff in separate locations can be set-up in a co-ordinated way.
Reliability. We use reputable brands that are robust. In the event of any problems that cannot be fixed remotely replacements will be shipped out urgently.
Ramp up or reduce. Increase or reduce the mix and quantity of your rental equipment as business requirements change from one month to another.
Our pre-sales consultants will work with you to identify the right equipment for the needs of each individual worker. We will prepare a bespoke quotation and if you choose to hire from us, we will work with you to flex your needs from one month to the next. Tek Hire is a nationwide IT hire and rental business with over 15 years' experience. Call 0345 230 0835